Please Contact the Cacike, Principal Chief Guanikeyu By Sending Letters Via US Mail Or E-Mail

To Ms. Carmen Rivera, Director of Tribal Affairs
Tribal-Affairs@Taino-Tribe.ORG
NJ-United States NJ Regional Tribal Affairs Office Number
(856) 690-1565


NJ-US Regional Tribal Affairs Office FAX Number
(856) 690-1565
Our Tribal Webmaster Mr. Juan Antonio Perez
Webmaster@Taino-Tribe.Org

AS Our Taino World Turns

Ther Jatibonicu Taino Tribal Band of New Jersey
http://www.hartford-hwp.com/taino/jatibonuco
The Puerto Rico Artisans Home Page
http://members.dandy.net/~freddyo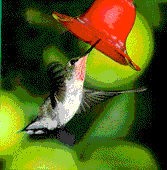 More Taino Links
---
Please E-MAIL Send Us Your Suggestions Via E-Mail and tell the Tribal Council, of what you think of these tribal pages and how we may be able to improve upon them.
---

Our Taino Manati or Manatee Sea Cow Is A Very Sacred Animal
Join The Save The Manatee Club And Help Preserve Them For Future Generations

SOME FOOD FOR THOUGHT

My greatest interest in life is to honor my ancestors as I do honor

the one who via pain bore me onto this Earth my beloved mother

Dona Josefina Perez-Rodriquez . Thus the compassion that I feel

deep in my heart for my own mother, I hold for my Taino family

that are most dearest in my heart!
A PROMISE TO MY TAINO TRIBE OF JATIBONICU
This Old Eagle Feather Was A Sacred Prayer Made To Creator in 1977

The 501 Broken Treaties
Click the "Old Broken Taino Treaty Image" to see what Tainos think of this Guamikena White man. The So-called "Discoverer of America" that many known today historicly as Columbus, the man who we Tainos did discovered. In all honest and truth COLUMBUS or CRISTOBAL COLON was lost and never discovered anything!
See the wetback who crossed the Atlantic Ocean with Columbus in 1492, in one of those "Three European Banana Boats". This is the story, of the man who told the "First White Lie" to the Taino Native American people and who broke many of our documented "Signed Treaties" with our noble Chieftains in our past 500 years of European contact.

Treaty #501

Oh yes, We forgot to say, that they did promise to keep one of the treaties, they promised to take the land away from the Native people, in the name of the Kings of Europe and the Catholic Church. So they took it by force, at an estimated cost of some 260 Million Native American lives. Oh yes, by the way, "Eight Million" of these people were Taino Native Americans.




Click On The Golden Sun Face To Visit Fort El Morro In Puerto Rico

The Two Spanish Forts of EL Morro National Monuments Or Places Of Shame?

See the Gates of One of the old Spanish Forts, where thousands of innocent Tainos victims would enter, but would never be seen or heard of again by their loved Ones.

Taino National History From October 12, 1492 to the 1998 Click on the Taino image of the brown stone Cemi totem to see and hear a short Introduction by Mr. Kevin Costner to our past Taino History. You may also click on the [ highlighted Buttons ] to hear short stories of the Taino Tribes of the Caribbean and Florida. Note that these Taino educational Sound files will take some time to download. So relax and sit back and wait.

Guailibo Gueycan, a Taino boy the first Invasion in Guanahani-San Salvador 1492
Principal Chief Guacanagari, the Taino Indian Wars in Haiti-Santo Domingo 1492
Principal Chief Agueybana, the Taino Indian Wars in Boriken-Puerto Rico in 1493
Principal Chieftist Anancaona, a Taino Indian Wars in Haiti--Santo Domingo 1503
The Principal Chief Orocobix, a Taino Indian Wars in Boriken-Puerto Rico in 1510
War Chief Guarionex, Taino Indian Wars in Boriken-Puerto Rico in the year 1511
Great War Chief Hatuey, Taino Indian Wars in Cubanacan- Cuba in the year 1520
Principal Chief Hirihigua, the Taino Indian Wars in Bimini-Florida in the year 1528
The Principal Chief Enrikiyu, the Taino Indian Wars in Haiti--Santo Domingo 1600
Chief Guanikeyu, the Jatibonicu' Taino Struggle Continues in Boriken in the 1900s A Note To The Reader: We Will be adding more Taino history files according to our Taino people. We would like to further express that the past history of the Tribes, was never written by our people. It maybe very inaccurate, so do please keep this thought in mind when your reading any of the so-called historic documents.

Click The Above 1492 Image To ReadTHE GREAT LAW Of PEACEThe Iroquois Six Nations
"The People of The Longhouse"

---

THE AMERICAN INDIAN MOVEMENT

SUPPORTED BY THE TAINO INDIGENOUS MOVEMENT Click The Image To Visit The Leonard Peltier Defense Committee

---

The Sacred Written Rock of Jayuya Has Endured The Test of Time For 3000 Years

City of Jayuya, Boriken aka Puerto Rico

---

Copyright (C) 1995-2003 TITC Inc. The Taino Tribe of Jatibonicu'
Last revised: March 06, 2004

---

Click The Red-Yellow-Green Color Bar to return to the first part of the Caney Longhouse Tribal Homepage